Help

Parkinson's research

move further!
Be part of clinical research studies near you evaluating investigational drugs to see if they may help improve PD symptoms that impact your movement and daily activities.
Participate in

Parkinson's Research Studies
Our goal at SC3 Research is to advance the discovery of treatments for neurodegenerative disorders like Parkinson's Disease. We are researching Parkinson's treatments where it matters the most.
Participate in studies investigating treatments that may help improve On/Off-time symptoms that impact movement
We are working on the treatments of levodopa-induced dyskinesia in people with PD. Get involved in studies designed to create better Parkinson's treatments.
At this time, there are no approved drugs that can halt or arrest the clinical decline typical of the disease. We need the help of Parkinson's patients to complete a breakthrough that may slow PD progression.
Why Are These Studies

Important
There is an urgent need for safe and effective treatments that can improve motor fluctuation symptoms (on/off time) and slow the progression of Parkinson's Disease. Clinical trials help to determine if treatments and other interventions are safe and effective. Studies enrolling diverse populations are monitored to ensure that the rights and safety of all participants are protected. Without the participation of people with PD, it would be impossible to develop new and better solutions.
Why you should

participate
Access to Parkinson's study treatment
Close care and monitoring from Parkinson's specialists.
The opportunity to help advance the treatment of Parkinson's disease.
Reimbursement for study-related time and travel expenses.
If you decide to join this study, your health and safety will carefully be monitored by specialists, and your participation will help doctors evaluate the study drugs to measure their effectiveness.
Further details regarding our

clinical studies
We are evaluating the efficacy and safety of the Parkinson's investigational drug in three different groups of patients:
(diagnosis within the past 3 years) who are not currently taking levodopa or dopamine agonists to manage symptoms
Parkinson's patients who are currently taking levodopa to manage OFF-TIME symptoms
Patients experiencing levodopa-induced dyskinesia
If you or someone you love are interested to learn or participate in Parkinson's clinical studies, please click the button below.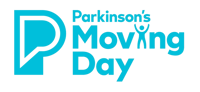 Moving Day Los Angeles

Gallery
Saturday, October 8, 2022
Los Angeles State Historic Park
Check out some snaps from today's event.
You can advance Parkinson's research
Sign up to learn more about clinical trials.
Along with the PD research community, we are committed to finding solutions for everyone affected by Parkinson's disease— the very people who hold the key to the answers. Without participants in research studies, Parkinson's disease research would come to a standstill.
Clinical research site locations

near you
SC3 Research Group, Inc. has clinical research site locations at Pasadena, Reseda, and Beverly Grove.
SC3 Research Group, Inc -

Pasadena
Phone: (626) 250-2070
Address: 50 BELLEFONTAINE ST., STE 203, PASADENA, CA 91105
SC3 Research Group, Inc -

Reseda
Phone: (818) 698-0443
Address: 19231 VICTORY BLVD, SUITE 351, RESEDA, CA 91335
SC3 Research Group, Inc -

Beverly Grove
Phone: (323) 446-6905
Address: 6363 WILSHIRE BLVD., SUITE 516, LOS ANGELES, CA, 90048